Face Protect: light and comfortable protective visors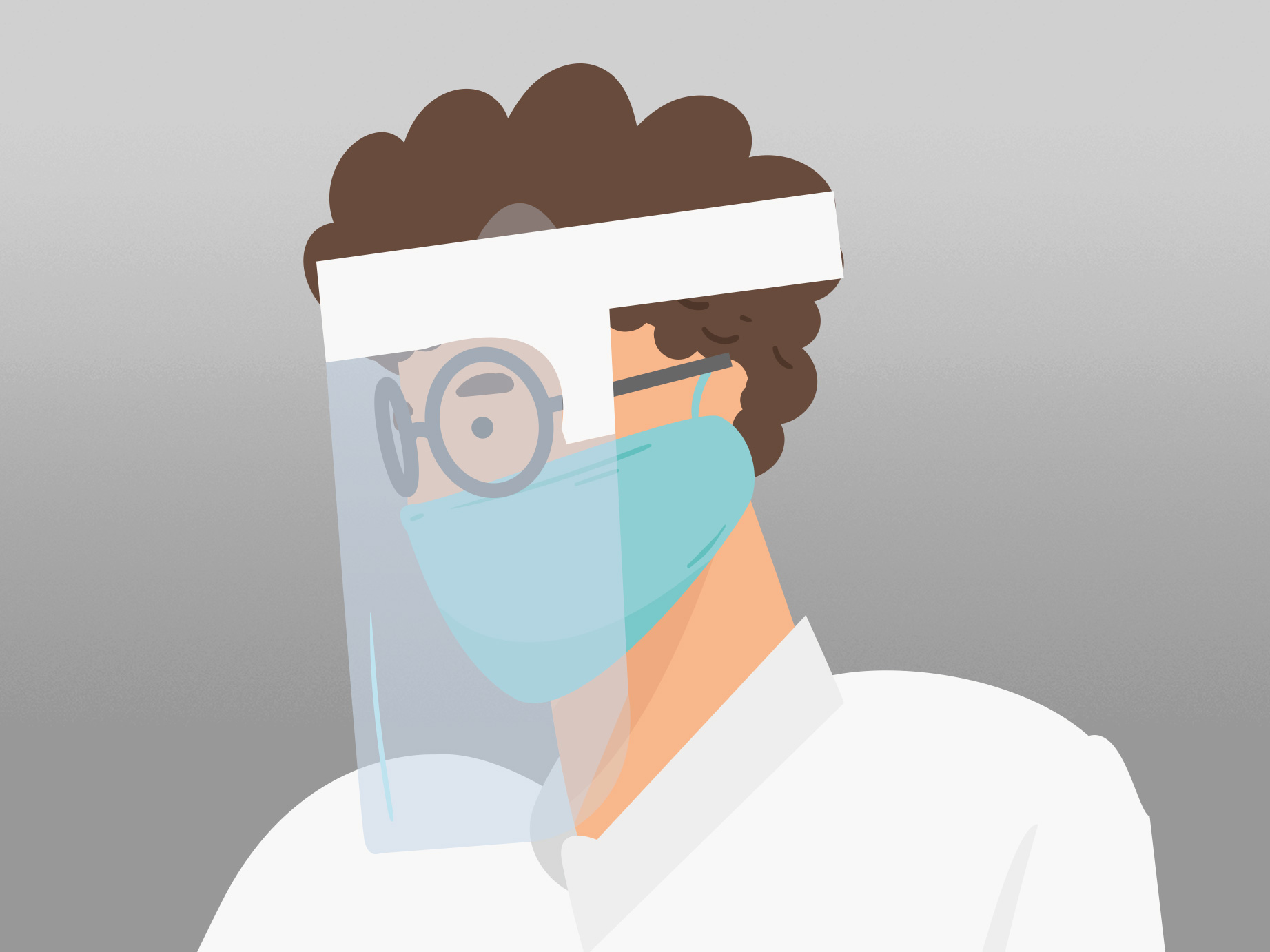 Face Protect: light and comfortable protective visors
The new Face Protect visors are individual protection devices made with a multilayer-coated cardboard structure and transparent panoramic PET visor.
The new Face Protect protective visors have been designed by Novacart Group to protect the face and in particular the eyes from suspended particles.
Face Protect is suitable for all operators who want to have a non-fixed protective barrier for carrying out their work: the PET protective visor is resistant despite weighing less than 40 g, while the panoramic screen is designed to allow clear view to those who wear it.
Thanks to its cardboard supporting structure, the device is light and comfortable. In addition, the rear band ensures maximum adaptability. The visor is made up of two single parts: it is thus possible to dispose of both materials separately in compliance with ecological regulations. Face Protect is not an individual protection device and must be worn together with certified protection masks.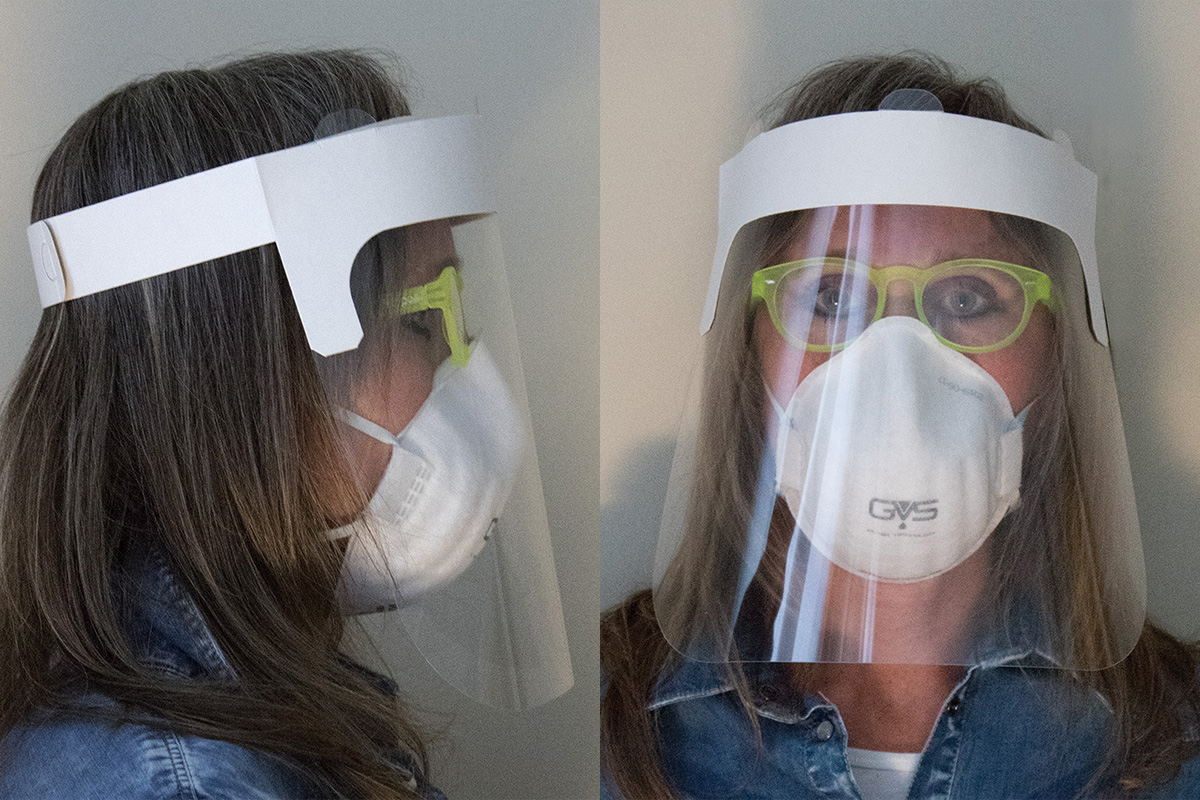 The advantages of Face Protect visors
Face Protect visors are disposable devices preventing contaminations of different environments. Furthermore, thanks to their light structure, they make the work of the operators who wear them easier, while avoiding sterilization costs.
Finally, they guarantee excellent transparency and peripheral vision, even when worn over glasses, without affecting the functionality of the protective masks for nose and mouth with filter. Other advantages of Face Protect visors include easy assembly and low costs. Finally, Face Protect protective visors are produced in Italy.
The materials used
Face Protect visors are made up of a support in coated multilayer cardboard with a weight of 280g / m2, suitable for food contact.
The cardboard used is in pure cellulose with high tear resistance although being very light. This type of cardboard is normally used in the creation of high-weight packaging.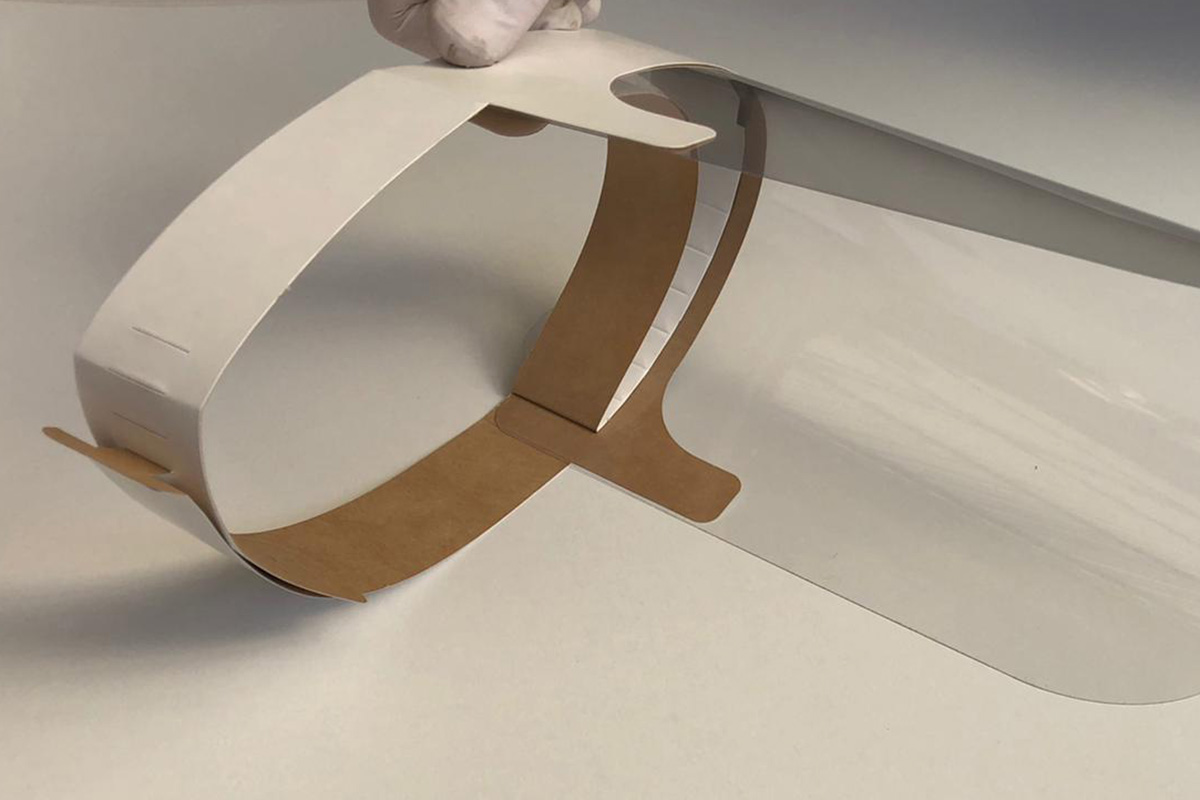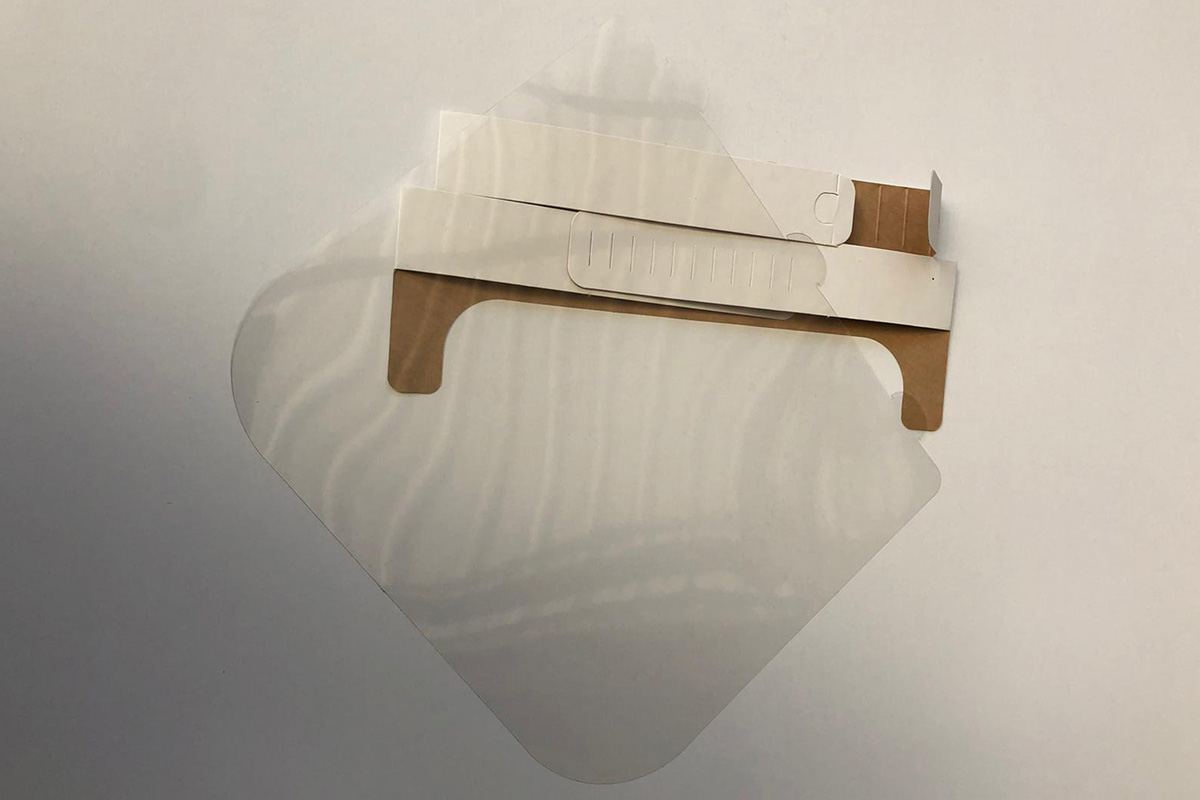 The visor is instead made of PET, a family of polymers usually marketed in sheets and plates, widely used in various production sectors.
The high degree of transparency makes PET a highly appreciated material for the creation of packaging especially for food.
The product can be packaged in a master box of 200 pieces or in packs of 5 pieces. The cardboard part can also be customized with logos, colors and images suggested by the customer.
How to wear Face Protect
1. Open the side flaps where the head circumference size adjustment is located and fold the upper flap for the interlocking of the visor.
2. Position the visor with the fins facing the cuts of the cardboard support. Insert the fins in the special cuts until you hear the final click.
3. Fold the flaps around the head for correct measurement and close with the appropriate hook.