Colorful tart baking molds: Gardenia and MBB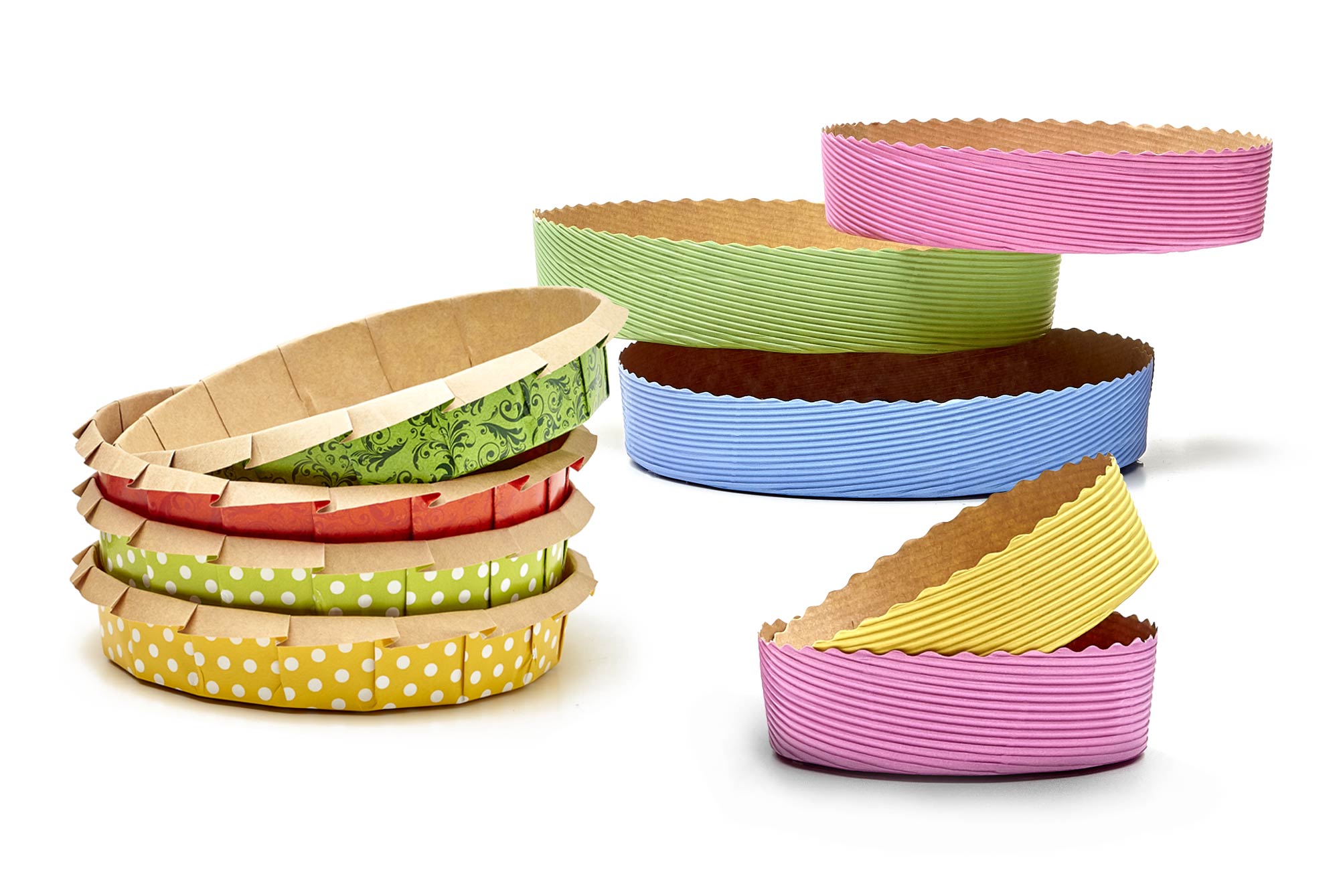 Colorful tart baking molds: Gardenia and MBB
Colorful and cheerful design, along with practicality and quality of materials are the main features of Novacart's Gardenia and MBB baking molds, perfect for any type of cake.
The colored cake molds of the MBB and Gardenia series by Novacart are designed to enhance confectionery art creations. They are available in various shapes and sizes to meet different technical and creative needs.
MBB series
The molds from the MBB series are made in pure cellulose paper with Novacart-patented horizontal microwave (HW), with a cheerful colored pastel exterior. They are suitable for the production of tartlets, but can also be used for other types of dough, both sweet and savory.
Their high quality material allows them to be used both with high temperatures up to 220 ° C and in freezing systems; moreover, they are resistant to food fats and should not be buttered. Their structure was created to be self-supporting, without the need for insertion into other molds.
All MBB series baking molds are available in various colors: pink, yellow, green, blue. Each color is perfect to present the finished product, and is ideal for your summer cakes.
Gardenia molds
The Gardenia series is ideal for baking cakes, tartlets and other doughs. Even Gardenia baking molds are resistant to food fats and can withstand both cooking (up to 220 ° C) and freezing. Furthermore, they are self-supporting and do not require a preformed mold.
The design of the Gardenia cake molds is elegant and sophisticated, with a rolled edge and original patterns: from arabesque to polka dots and even solid color. These molds are made by performing a single folding of the paper, without using glue. This construction method allows easy opening after cooking: the mold paper opens as napkin, collecting the crumbs on the sides, without breaking the paper. A practical and aesthetic solution for food presentation. Finally, these baking molds are ideal for presenting a fresh seasonal cake.
Summer is the perfect season to make fresh fruit cakes and brisè pastry cakes: with Gardenia and MBB molds the presentation will be elegant and lively, with a wide choice of colors.