St. Patrick's Day Guinness Cupcakes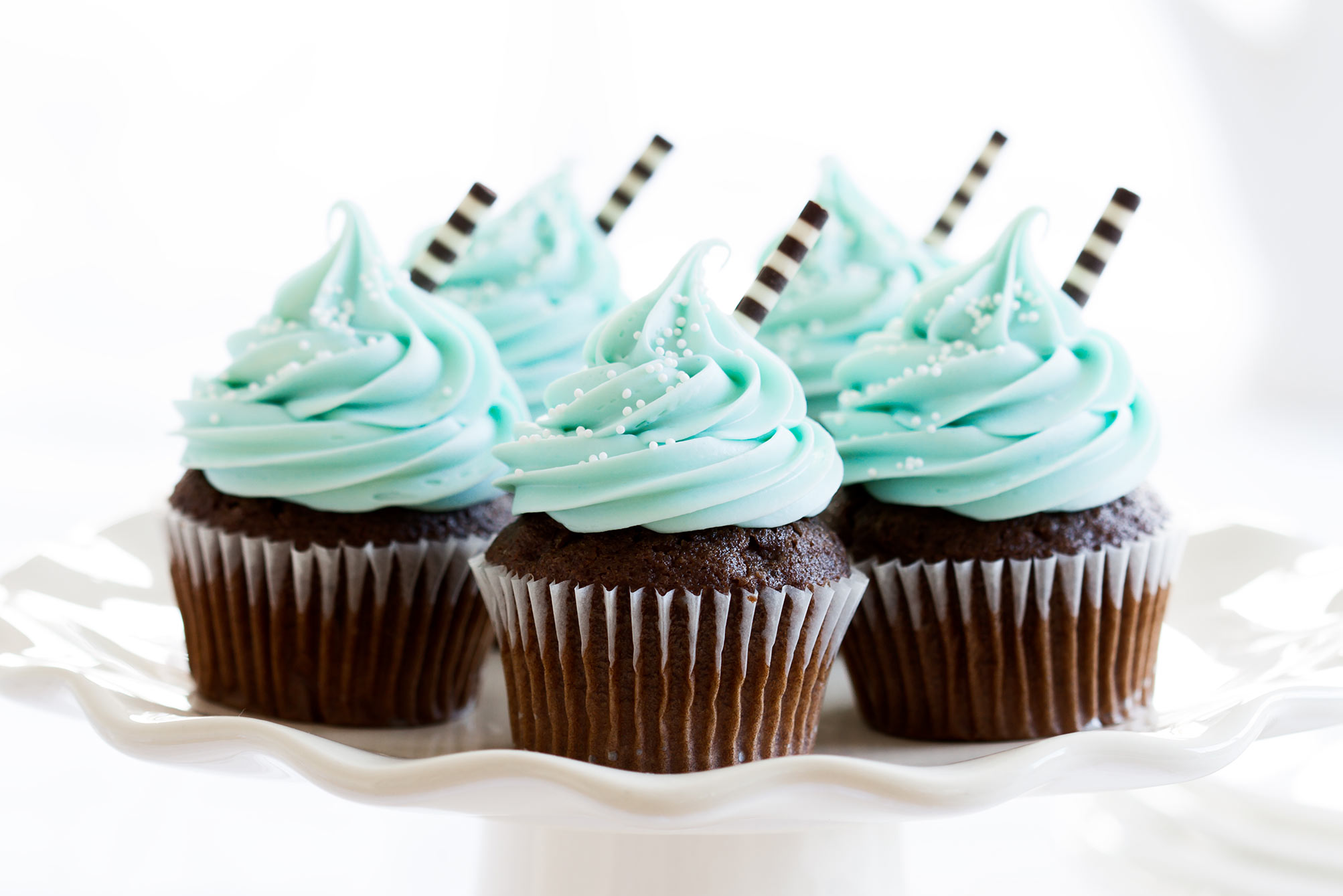 St. Patrick's Day Guinness Cupcakes
St. Patrick's cupcakes are soft treats flavored with the famous Irish dark beer. Find out how to prepare them with our baking cups.
Ingredients for 12 cupcakes:
For the dough:
7 oz of Guinness beer
5 oz of cocoa
2 eggs
3.5 oz of 00 flour
6 oz of sugar cane
3.5 oz of butter
0.2 of baking powder
For the frosting:
4 oz of icing sugar
3 oz of spreadable cheese
3 oz of Mascarpone
0.6 oz of green food coloring
Preparation:
Mix the butter and brown sugar in a bowl with the electric whisk.
In a bowl, mix cocoa, flour and yeast until you get a cream. Then add the eggs one at a time. Continue to mix with the whips. Pour the butter and sugar mixture into the bowl and mix.
Sift the flour and add it to the dough. Then pour in the dark beer and whip at low speed.
Now distribute the dough in the cups filling them 2/3 full. Bake at 180 degrees for 20 minutes. Then take them out of the oven and let them cool.
Now prepare the frosting by mixing the mascarpone, cheese, icing sugar and the green food coloring in a bowl. Blend the ingredients until you get a soft cream.
Put the cream in the pastry bags and decorate the cupcakes.
Novacart product used: RD 2.1/4 X 1.3/8 | Paper baking cups
Novacart RD 2.1/4 X 1.3/8 baking cups are made of pure white cellulose paper resistant to food fats, freezing and baking up to 220 °. Our baking molds are fully recyclable and must be placed in a tray.