Soft cake with chocolate and hazelnuts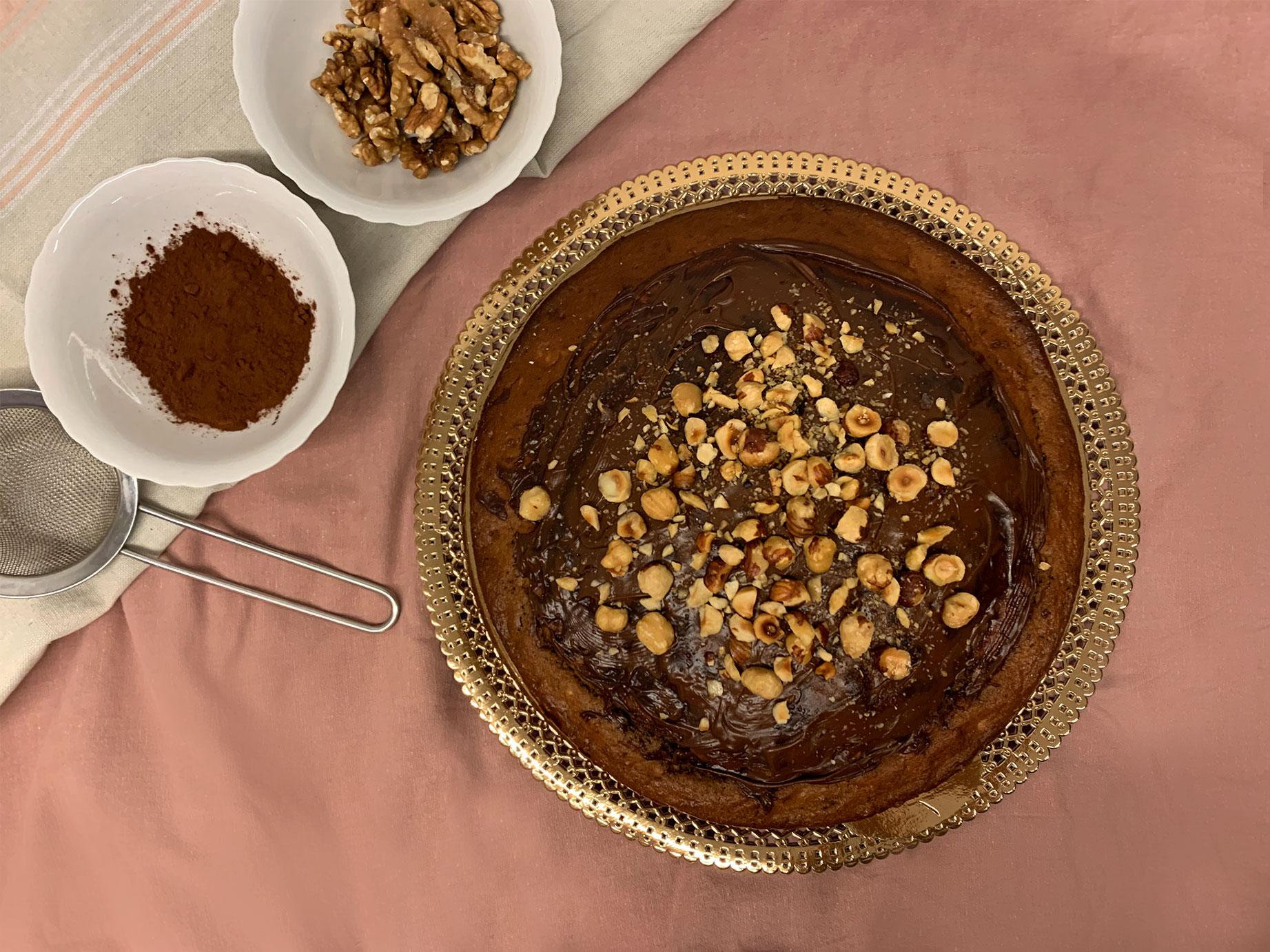 Soft cake with chocolate and hazelnuts
A delicious cake to be enjoyed in the autumn afternoons. The Apollo doily lace by Novacart is perfect for serving it to your guests!
Ingredients:
3 eggs
3.5 oz of sugar
3.5 oz of hazelnut grain
3.5 oz of dark chocolate
1 Nutella jar
12 oz of flour
3.5 oz of butter
0.7 oz of bitter cocoa
1 pack of yeast
7 oz pf milk
Preparation:
1. Pre-heat the oven at 180 degrees.
2. Mix the eggs with sugar in the bowl until you obtain a frothy mixture.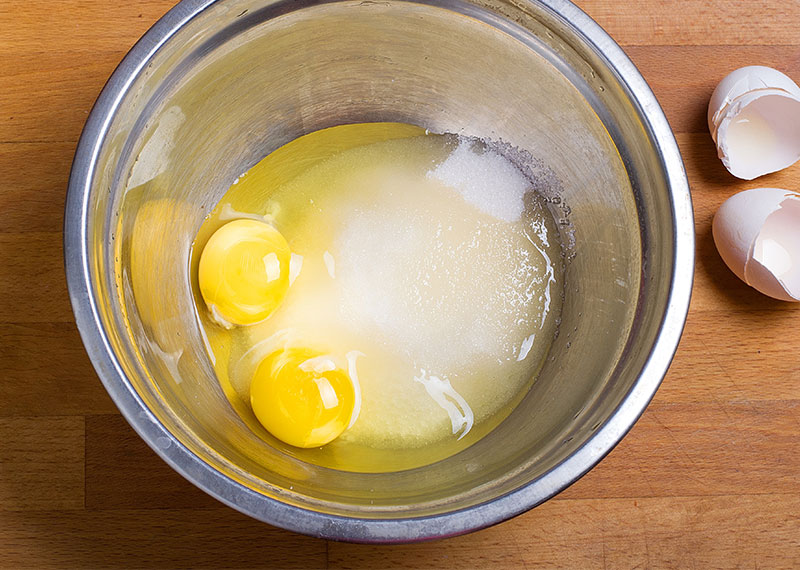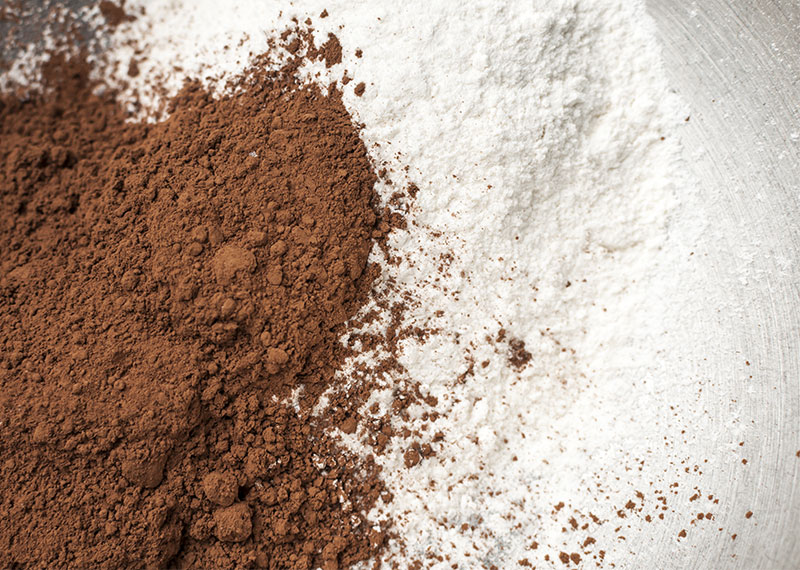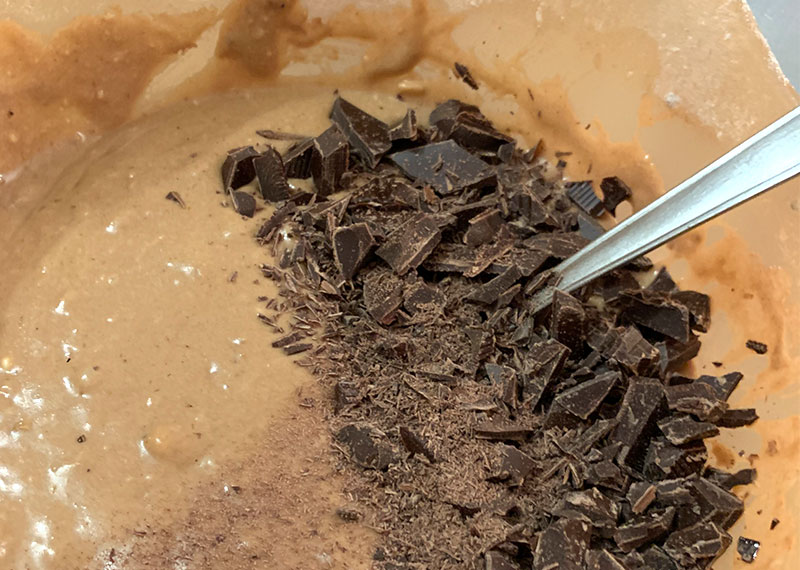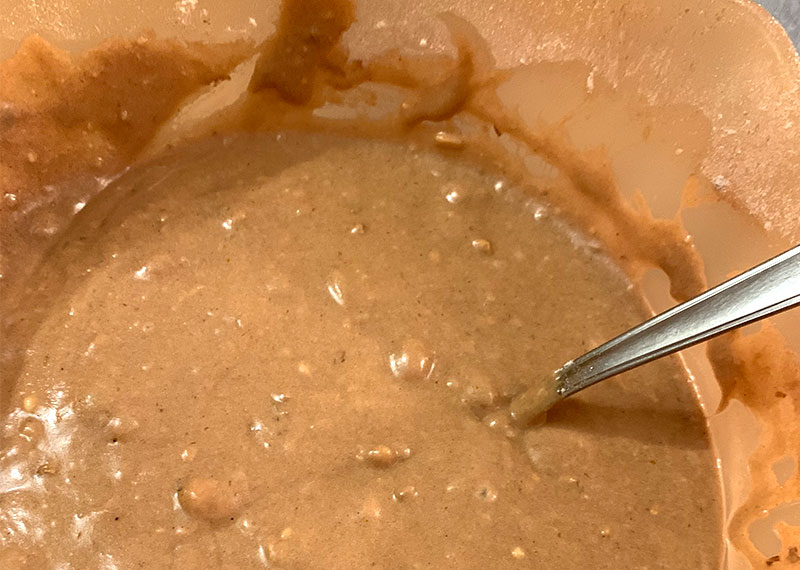 3. In another bowl sift all the dry ingredients: flour, cocoa and yeast. Add the eggs with sugar to the dry ingredients then add the milk and the melted butter.
4. Once you have mixed the dough, add first the nuts and then the pieces of dark chocolate. 
5. Put the dough in a 9 inch mold, buttered and floured, and bake for 30 minutes.
Leave the cake to cool and spread Nutella on the top, then decorate with the hazelnut grain.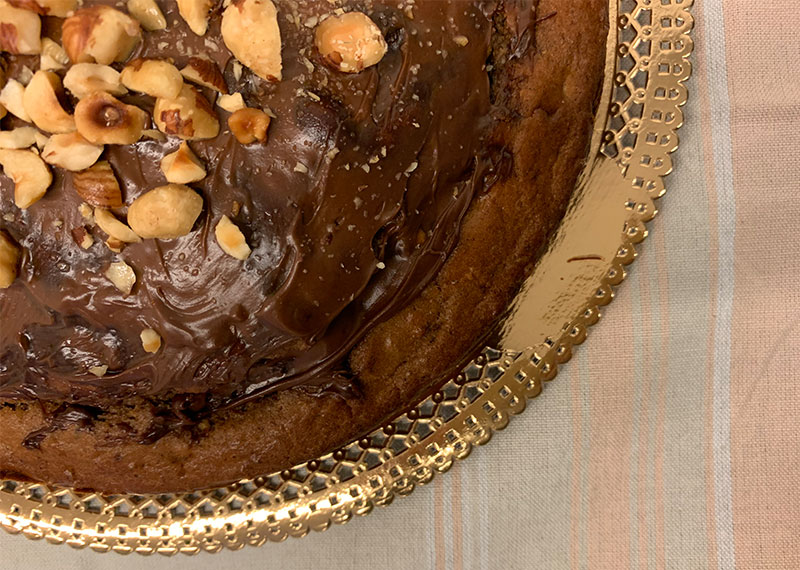 You can serve your cake on Novacart Apollo 6 doily lace, made in cardboard coupled with Pet film and grease-resistant. Thanks to the elegant golden design, the lace is perfect for the final presentation.