Cream plum cake with chocolate chips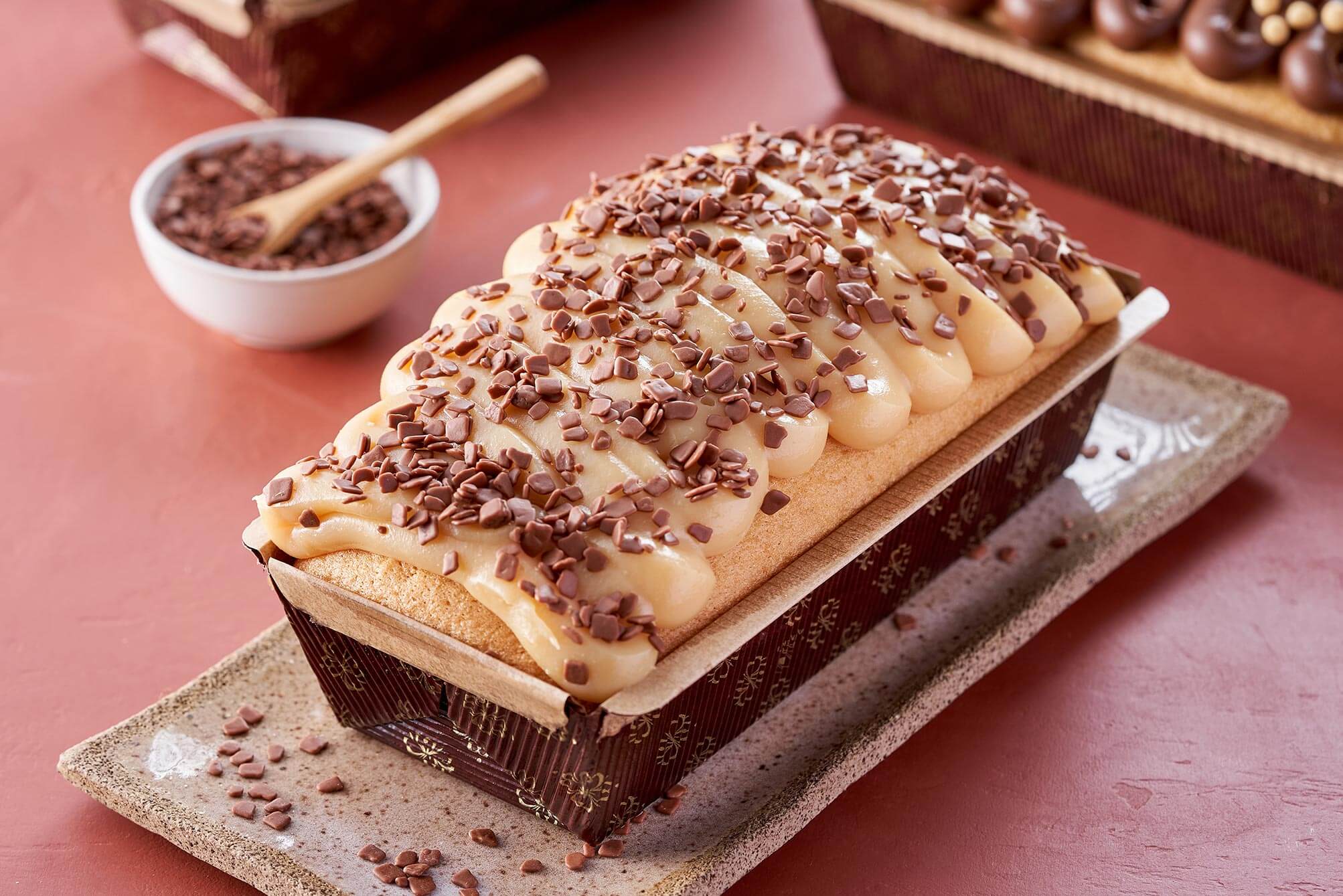 Cream plum cake with chocolate chips
The recipe for a delicious dessert, perfect for breakfast or a snack, easy to prepare with our plum cake molds.
Ingredients:
9 oz of 00 flour
7 oz of fresh cream
6 oz of icing sugar
4 oz of butter
3 eggs
0.5 oz of baking powder
1 grated lemon peel
3.5 oz of white chocolate
3 oz of chocolate chips
Preparation:
Beat the eggs and the icing sugar in a bowl with an electric mixer until the mixture is smooth.
Add the grated lemon peel to the mixture. While still stirring with the whisk, pour in the melted butter and cream.
Add flour and yeast and mix with a spoon.
Pour the mixture into the plum cake mold and bake in the oven at 180 degrees for 40 minutes.
Remove the plum cake from the oven and let it cool, then decorate it with melted white chocolate and chocolate chips.
Novacart product used: PM 150 BP | Plum Cake baking mold in microwave paper
To prepare this recipe, we recommend using the Novacart PM 150 BP plum cake mold in pure cellulose microwave paper. The ecru-colored internal walls are resistant to food fats, freezing and oven cooking not exceeding 200 ° C. This recyclable baking mold has a self-supporting structure, so it does not need to be inserted into pre-formed metal molds. The elegant design, brown with gold floral print on the outside, makes it suitable for the presentation of the finished product