Heart-shaped fruit tarts for Mother's Day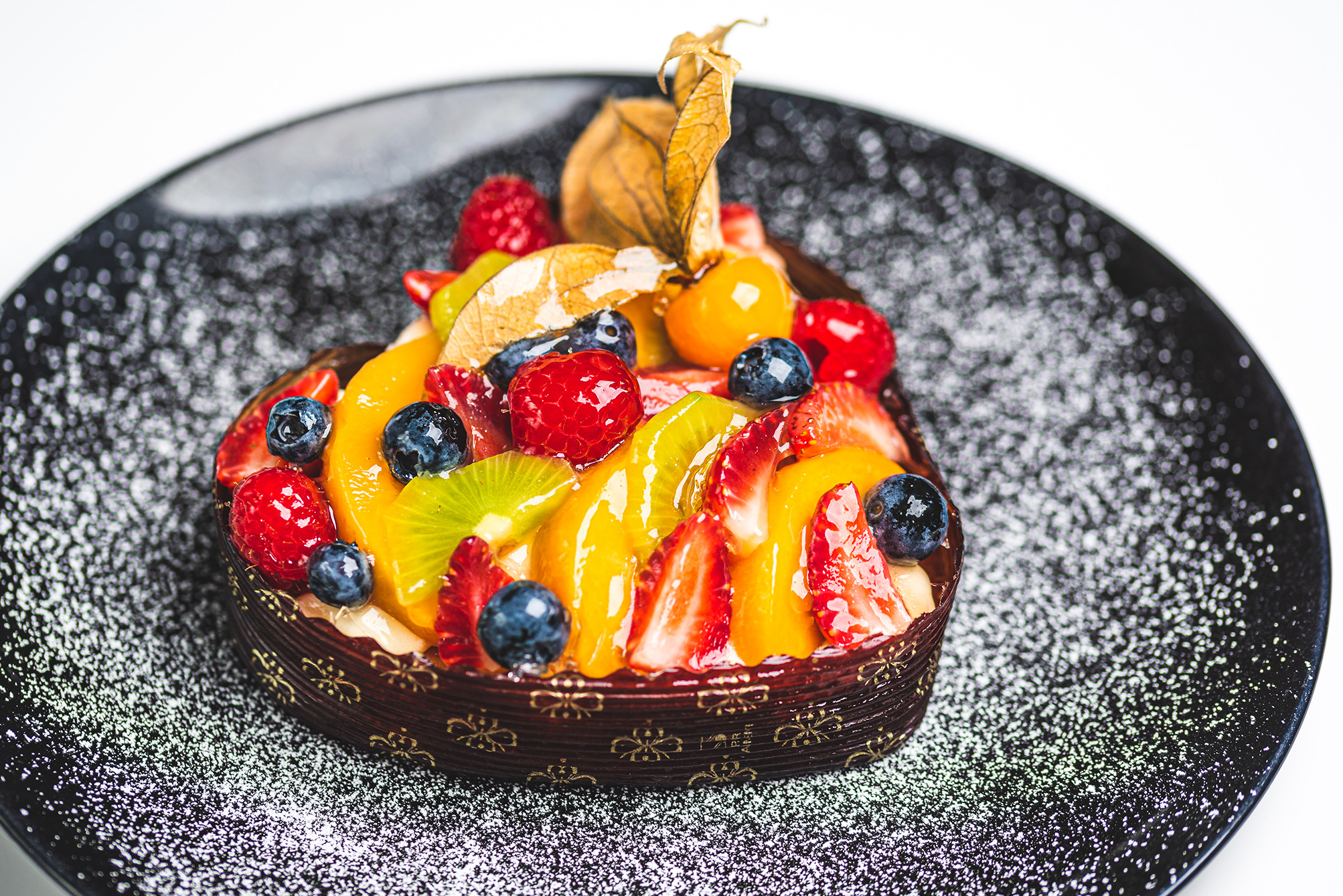 Heart-shaped fruit tarts for Mother's Day
A fresh and colorful dessert to celebrate Mother's Day on May 8, easy to bake with our heart-shaped paper molds.
For the base:
10 oz of 00 flour
5 oz of butter
1 egg
For the cream:
1 oz of 00 flour
0.7 oz of potato starch
3 eggs
10 oz of milk
5 oz of fresh cream
4 oz of sugar
For the decoration:
Fresh fruit as required
3.5 oz of powdered sugar
Preparation:
Prepare the base of the tarts by pouring the flour on a pastry board, then add the sugar and mix. In the center also pour the whole egg. 
Add the cold butter cut into small pieces and mix the dough until it becomes solid. Let it cool for 10 minutes covered with a towel. At this point, wrap it in cling film and let it rest in the fridge for another 30 minutes.
After half an hour, cut the shortcrust pastry in half and spread the two halves with a rolling pin.
Carve a piece of pastry from one half and place it in the heart mold, pressing well with your fingers to make it adhere to the edges, creating the base of the tart. Prick the bottom with the prongs of the fork. Proceed in the same way with the other tarts.
Bake the tarts in a static oven at 170 degrees for 10 minutes. Then take them out of the oven and let them cool.
Meanwhile, prepare the cream: mix the fresh cream and milk in a saucepan and let it simmer.
In another pan pour the egg yolks. Add the sugar and beat until you get a frothy mixture. At this point add the sifted flour and potato starch.
Turn on the oven keeping the heat low and pour the warm milk and cream over the egg mixture, then mix with a hand whisk until the cream is free of lumps. When the cream is thick, turn off the heat and continue stirring.
Now transfer the cream to a bowl and let it cool covered with cling film. When the cream and the shortcrust pastry base have cooled, fill the tarts. On top of the cream lay the fruit cut into small pieces. Finish the decoration with a sprinkle of powdered sugar.
Novacart product used: CUORE MCU0 | Heart-shaped baking mold in microwave paper
Novacart single-portion CUORE MCU0 baking mold is perfect for baking these tarts. It is made in pure microwave cellulose paper resistant to food fats. It can withstand both freezing and baking up to 200°C. Furthermore it is recyclable, it must not be buttered before use and thanks to its particular self-supporting structure it does not need to be inserted into preformed metal molds. The elegant design, brown with golden floral decoration, makes it also suitable for the presentation of the finished product.