Novacart heart-shaped baking molds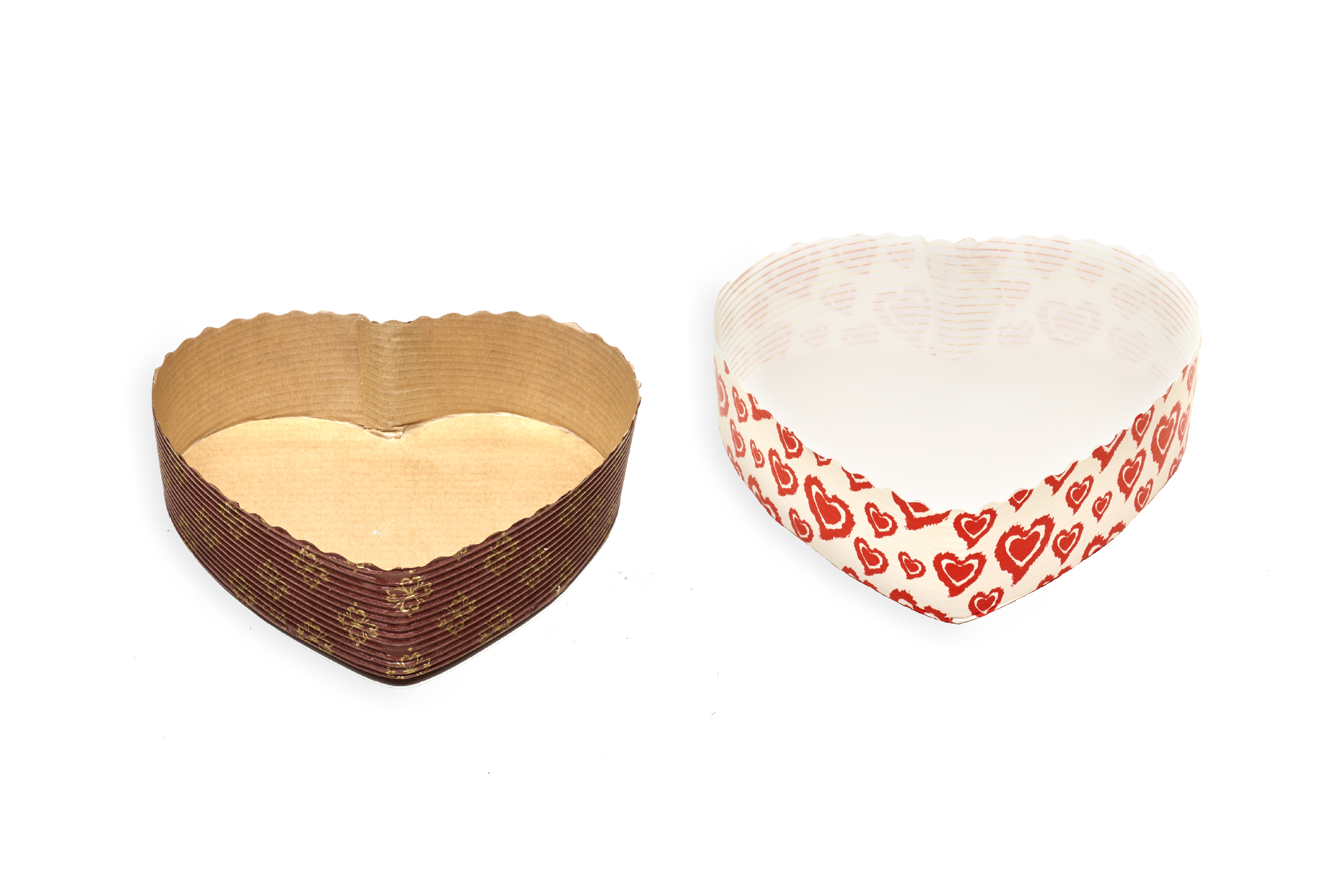 Novacart heart-shaped baking molds
Novacart innovative heart-shaped baking molds do not need to be buttered and allow you to create original cakes for Valentine's Day and other occasions.
For special occasions such as Valentine's Day, Novacart has created a special heart-shaped baking mold, to create original doughs and leavened products giving space to one's creativity. The heart-shaped cooking mold, available in different sizes, has been designed and studied to preserve its original shape, both during leavening and cooking.
Easy to remove, it does not need to be buttered. Novacart special mold also improves the presentation of the finished product thanks to the horizontal wave that highlights its contours.
The characteristic corrugated paper guarantees perfect cooking both on the bottom and on the side wall. For the standard brown gold floral version, it is possible to realize different types of printing on brown or white background on request. Thanks to the refined and elegant design, Novacart heart-shaped mold is also perfect for the presentation of the finished product.