Sweet Christmas recipes: Santa Brownies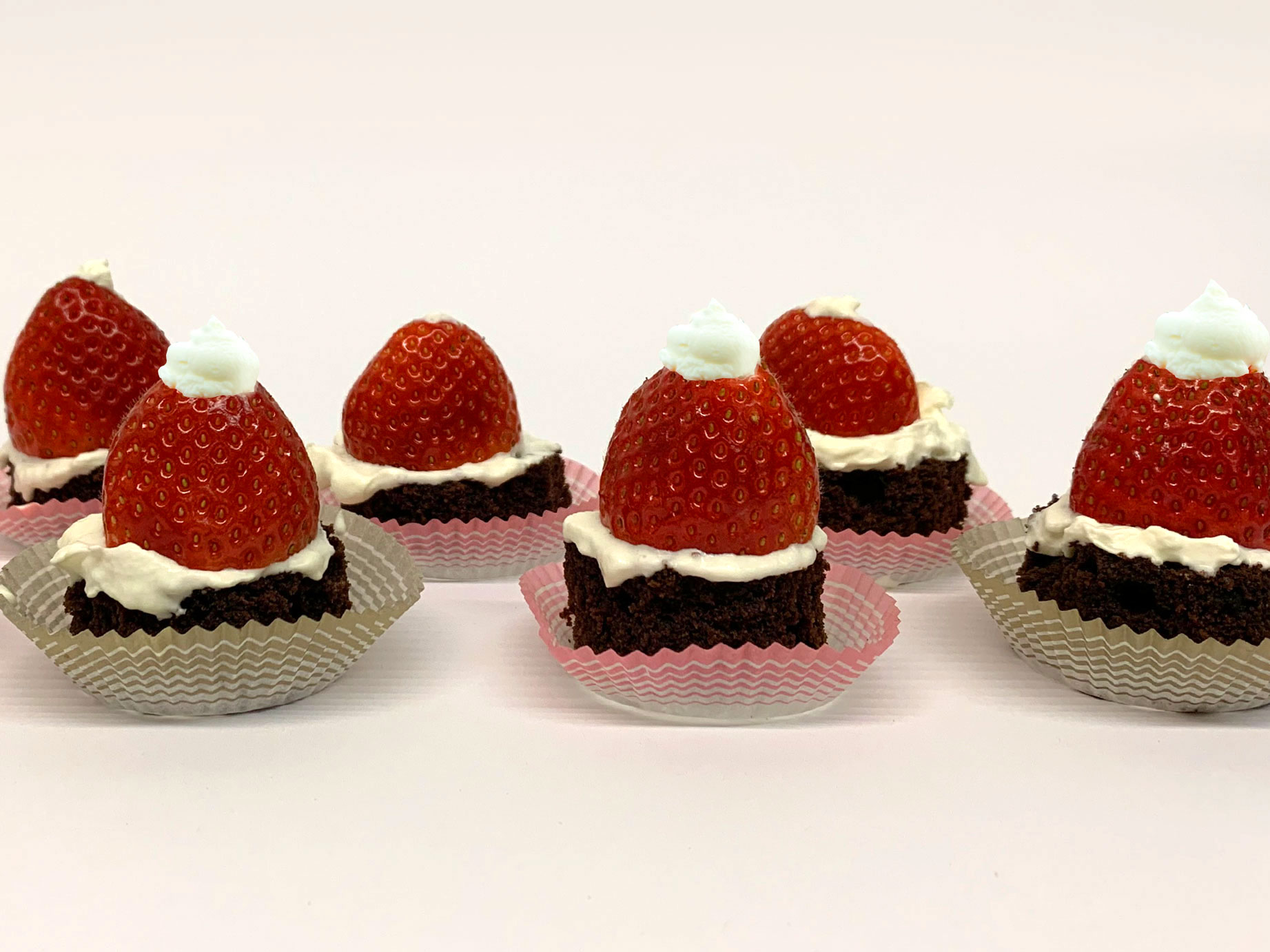 Sweet Christmas recipes: Santa Brownies
An appetizing dessert for Christmas parties, to be served in Novacart baking cups.
Ingredients for 2 trays:
14 oz of 75% dark chocolate
17 oz of butter
14 oz of sugar cane
100 oz of flour
8 eggs
3 oz of dark cocoa
2 spoons of vanilla extract
Half sachet of yeast
Whipped cream.
Preparation:
1. Melt the butter in a small pan at very low temperatures, then add the chocolate.
Once both ingredients are dissolved, let them cool.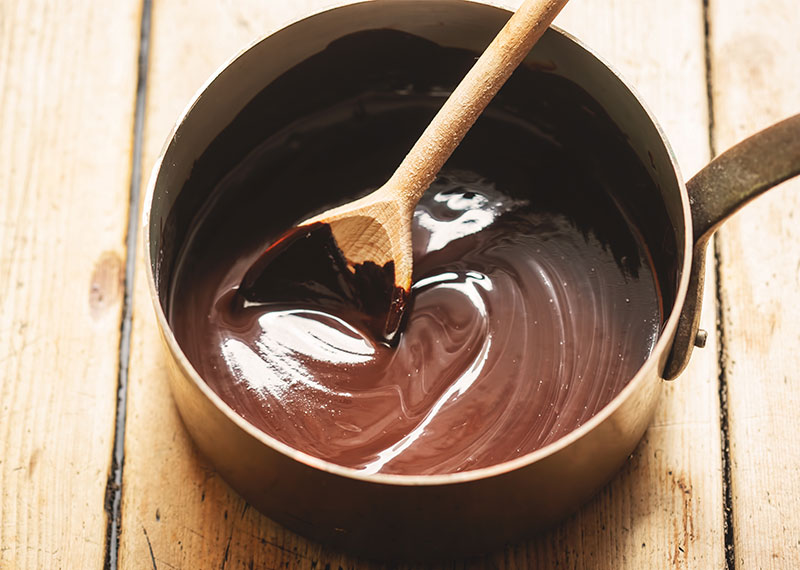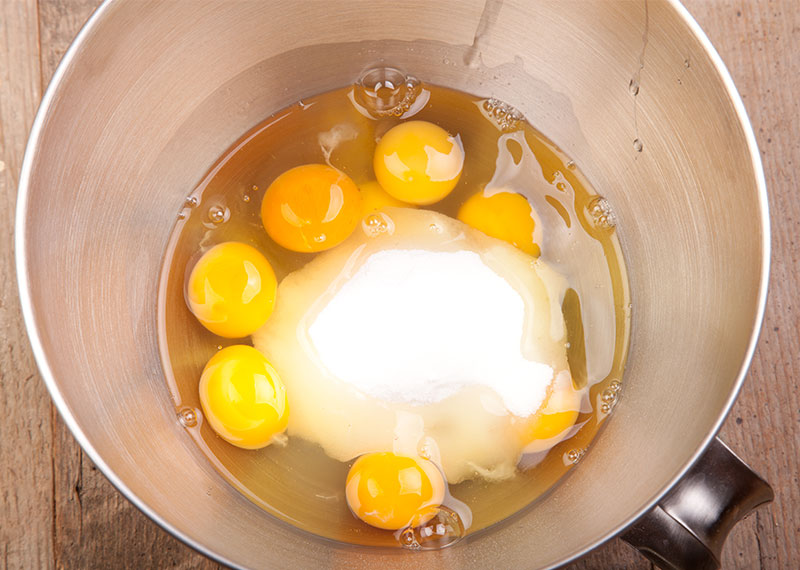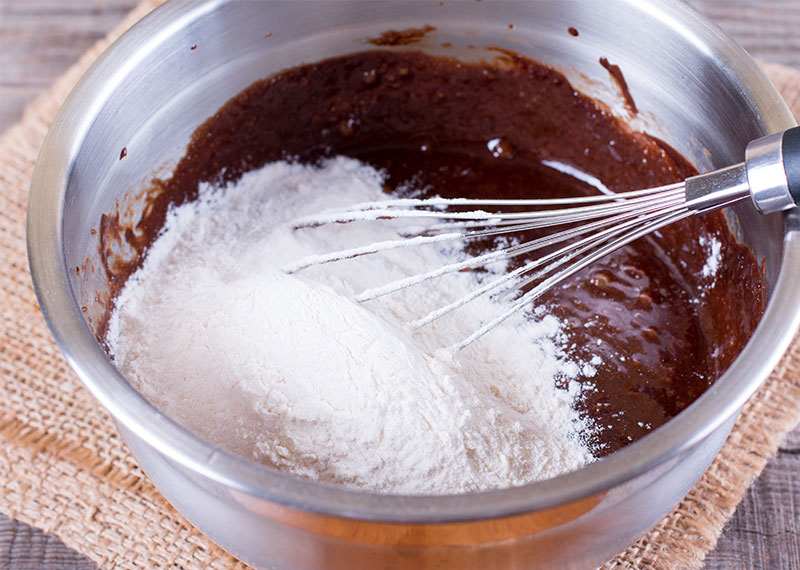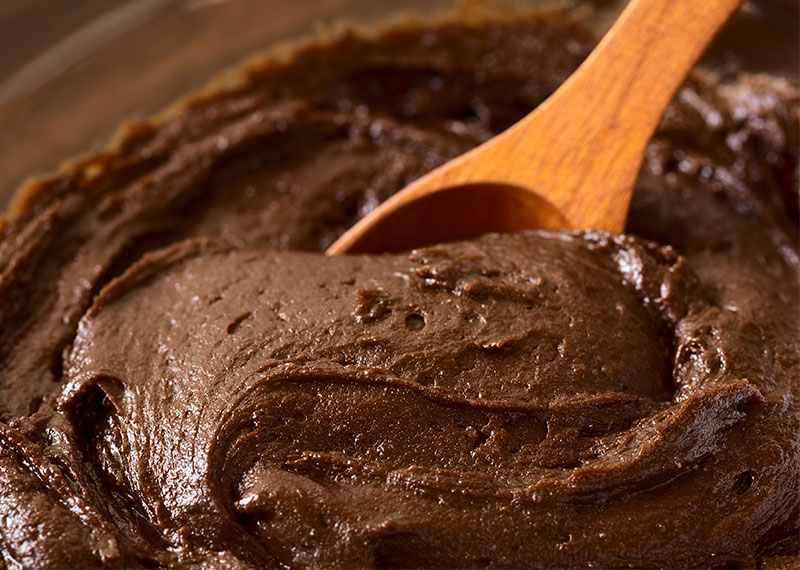 2. In the meantime, put the eggs and sugar in the planetary bowl and mix. Add the vanilla extract and sifted dark cocoa. 
Sift flour and yeast and add them to the dough while mixing.
Once you have a obtained a creamy compound add the melted chocolate and butter and mix everything with a kitchen spatula.
3. In the meantime, turn on the oven at 180° C. Cover two trays with baking paper and pour the dough inside, levelling it with the spatula.
Bake for at least 30-40 minutes.
To obtain perfect brownies, make sure the dough is well cooked on the outside, dry and soft on the inside.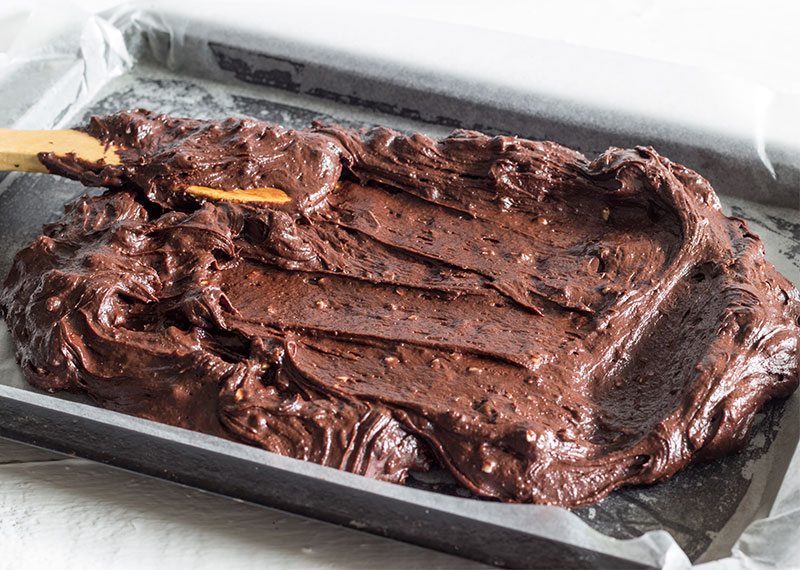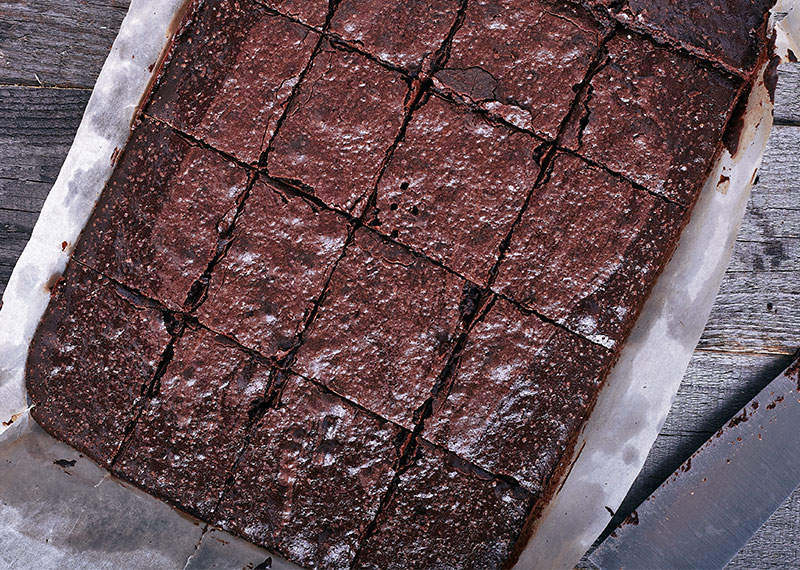 4. Once the dough is cooked, remove the tray from the oven and cut the cake with a square metal mold.
Decorate the brownies with whipped cream and strawberries to make them look like Santa Claus.
If some of the dough is left over, you can use it to create more brownies. Crumbled, it can be used as decoration.  
Novacart product used: PIR. PASTIC. 5 | Display baking cup in paper
For a successful final presentation, you can serve the Santa Brownies on Novacart baking cups, made in white pure cellulose paper with a cheerful striped print. 
Novacart display baking cups are recyclable and biodegradable.