Independence Day cupcakes in Novacart's Tulip Cups: the recipe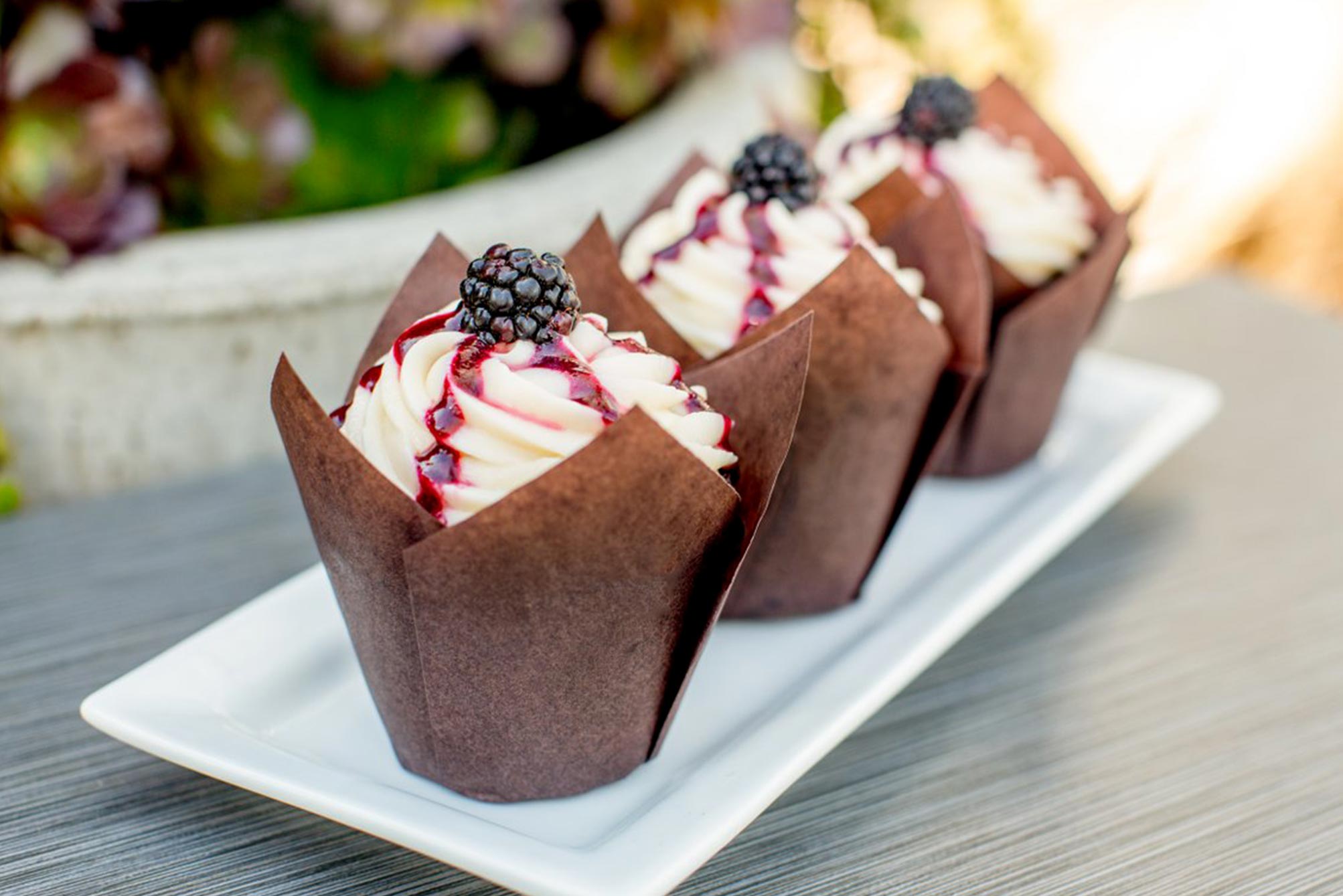 Independence Day cupcakes in Novacart's Tulip Cups: the recipe
Independence Day is celebrated on the 4th of July in the United States: we suggest a delicious recipe to celebrate this day, cupcakes decorated with cream and blackberries.
For the dough (12 cupcakes):
4 oz of flour 00
2 eggs
1 grated lemon zest
3.5 oz of sugar
½ spoon of baking powder
1 spoon of salt
3.5 oz of butter
12 blackberries
2 oz of vanilla bean seeds
For the frosting:
9 oz of Philadelphia spreadable cheese
4 oz of butter
5.6 oz of icing sugar
Preparation:
Mix the butter and sugar in a bowl until smooth.
Add the eggs, salt, vanilla seeds and lemon zest. Mix together with the sifted flour and baking powder.
Pour the mixture into Novacart's Tulip Cups, filling them for ¾. Bake in a convection oven at 180 degrees for 20 minutes.
While the cupcakes are in the oven, prepare the frosting. Mix the butter with an electric mixer until you get the cream. Add the Philadephia cheese and keep mixing. Finally, add the icing sugar. Stir until you get a uniform mixture.
Once the cupcakes are baked, decorate them with frosting using a pastry bag. Finish decorating the cupcakes by placing a blackberry over the frosting.
Novacart product used: TULIP 175/50 | Paper Baking Tulip Cup
Novacart's brown Tulip Cups are elegant baking cups, suitable for both baking and presenting your cupcakes. They are made of pure cellulose paper resistant to grease, freezing and baking up to 220 ° C.
Our Tulip Cups are also recyclable and biodegradable and can also be placed in special muffin trays. Thanks to their refined design they are also suitable for the presentation of the finished product.