Strawberry muffins in Novacart NTS tray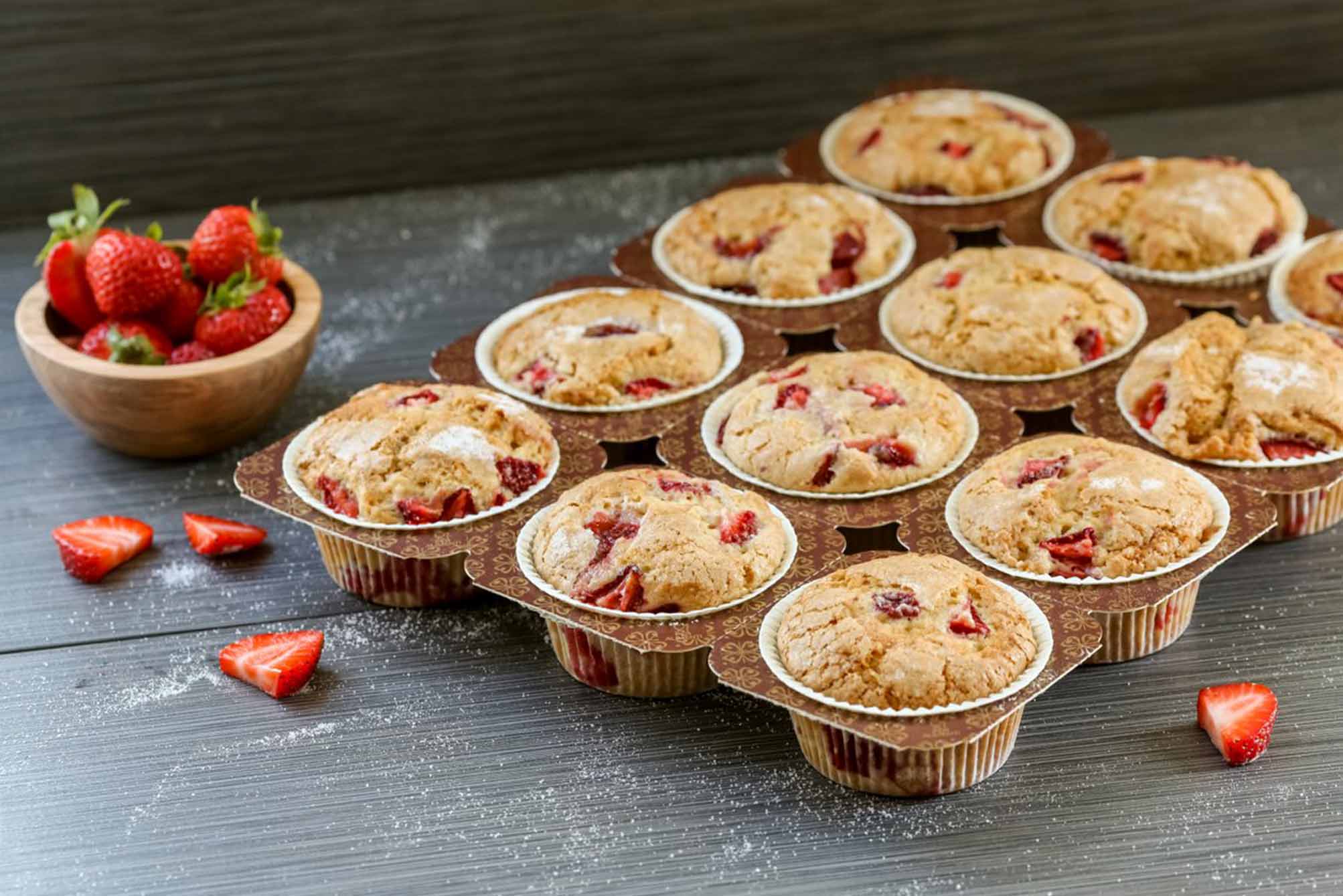 Strawberry muffins in Novacart NTS tray
Baking muffins and small pastries is really simple with Novacart NTS trays: find out how to prepare delicious strawberry muffins with our recipe.
Ingredients for 12 muffins:
6 oz of flour
2 eggs
4.5 oz of sugar
14 oz of strawberries
4 oz of white yoghurt
2 oz of seed oil
2 oz of baking powder
Preparation:
Cut the strawberries into small pieces after washing them thoroughly. Whip the eggs with the sugar, until you get a uniform mixture.
Preheat the oven to 170 degrees. Meanwhile, add the seed oil and yoghurt to the egg and sugar mixture, then mix.
Add the sifted flour and baking powder to the dough and mix.
Pour the mixture into the muffin cups, filling them halfway. Distribute the strawberries on top of each muffin dough.
Cover the muffins with another spoonful of dough, filling the cups 2/3 of their capacity. 6. Bake the muffins in the oven for 20 minutes, then serve them to your guests after letting them cool.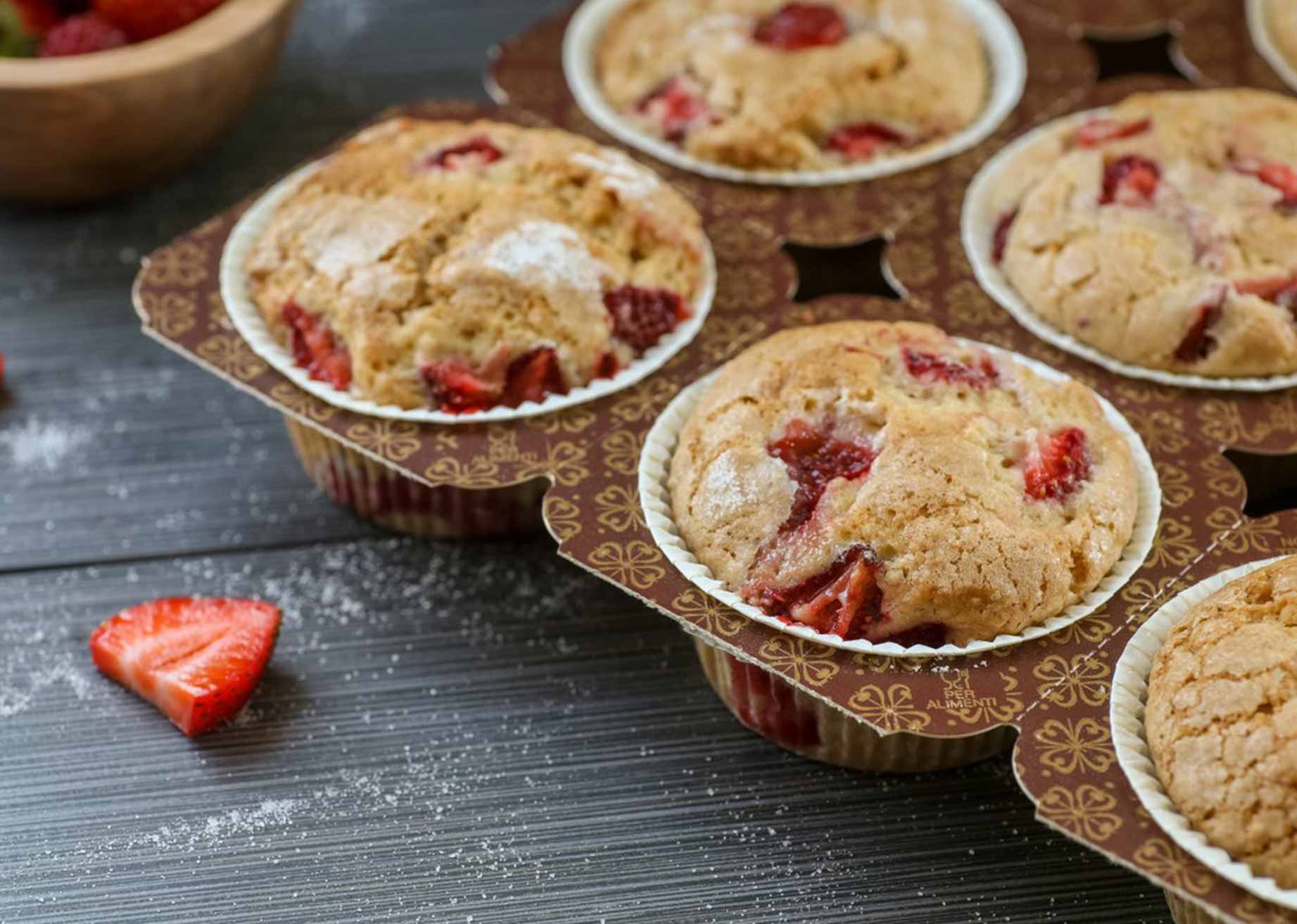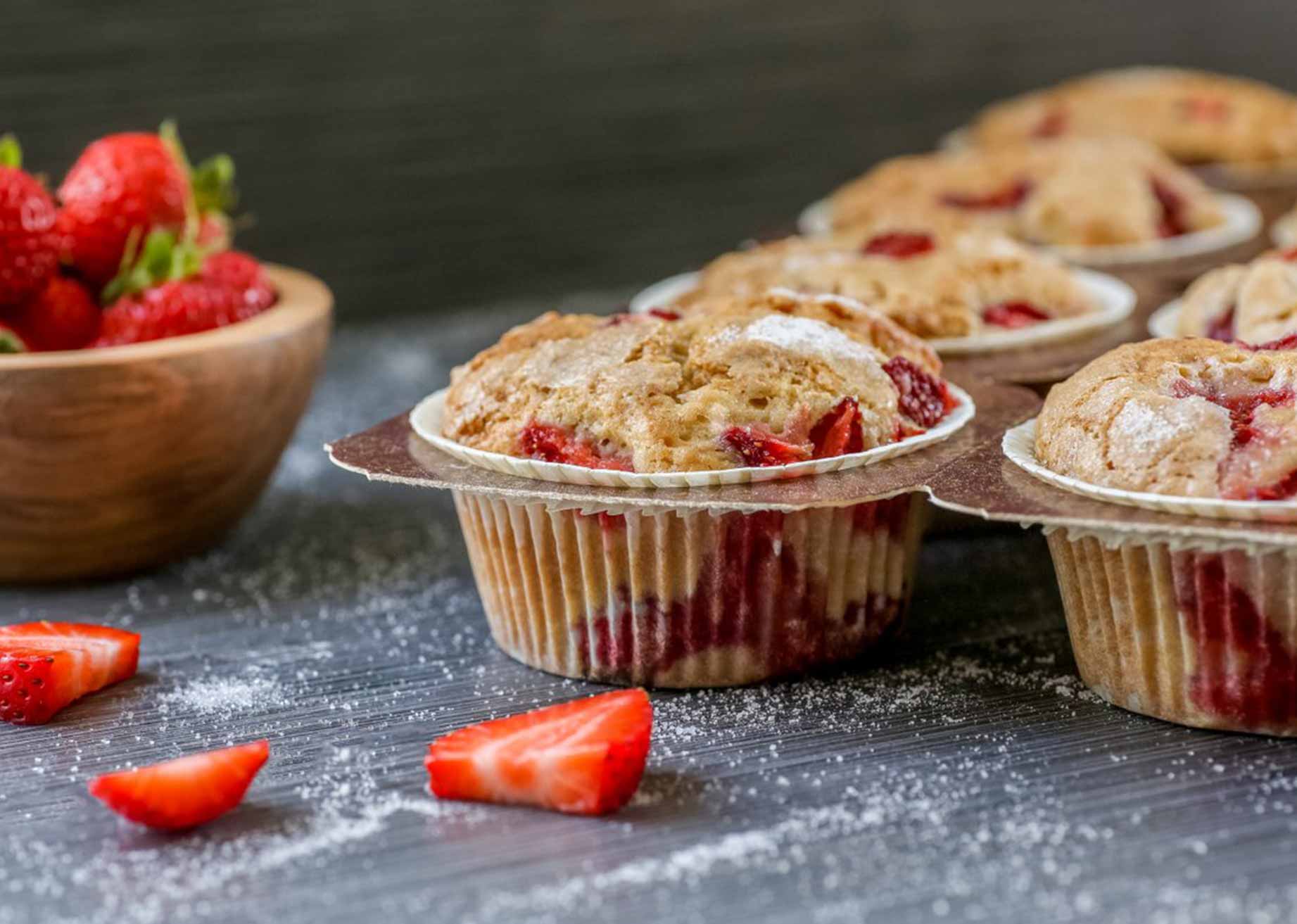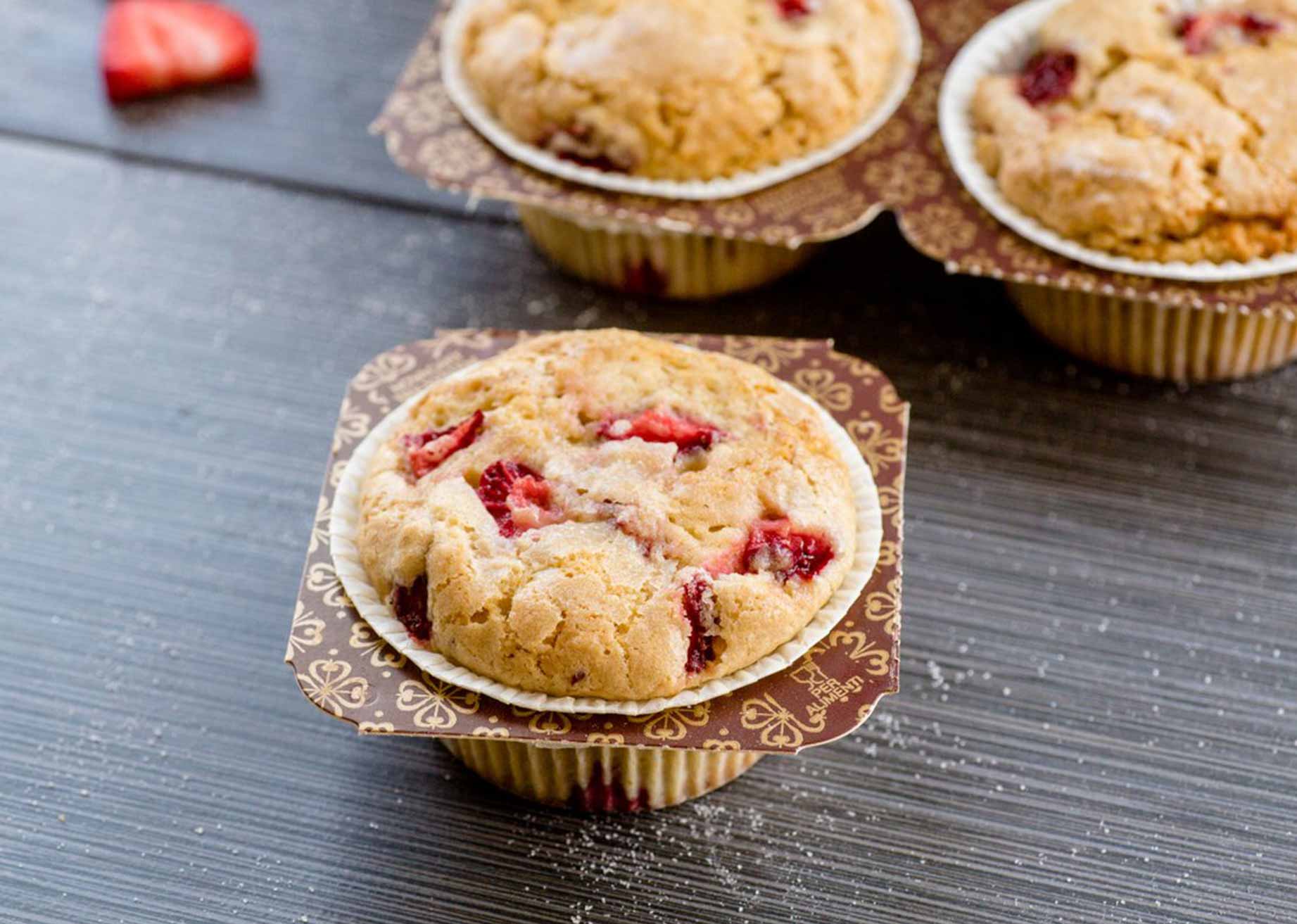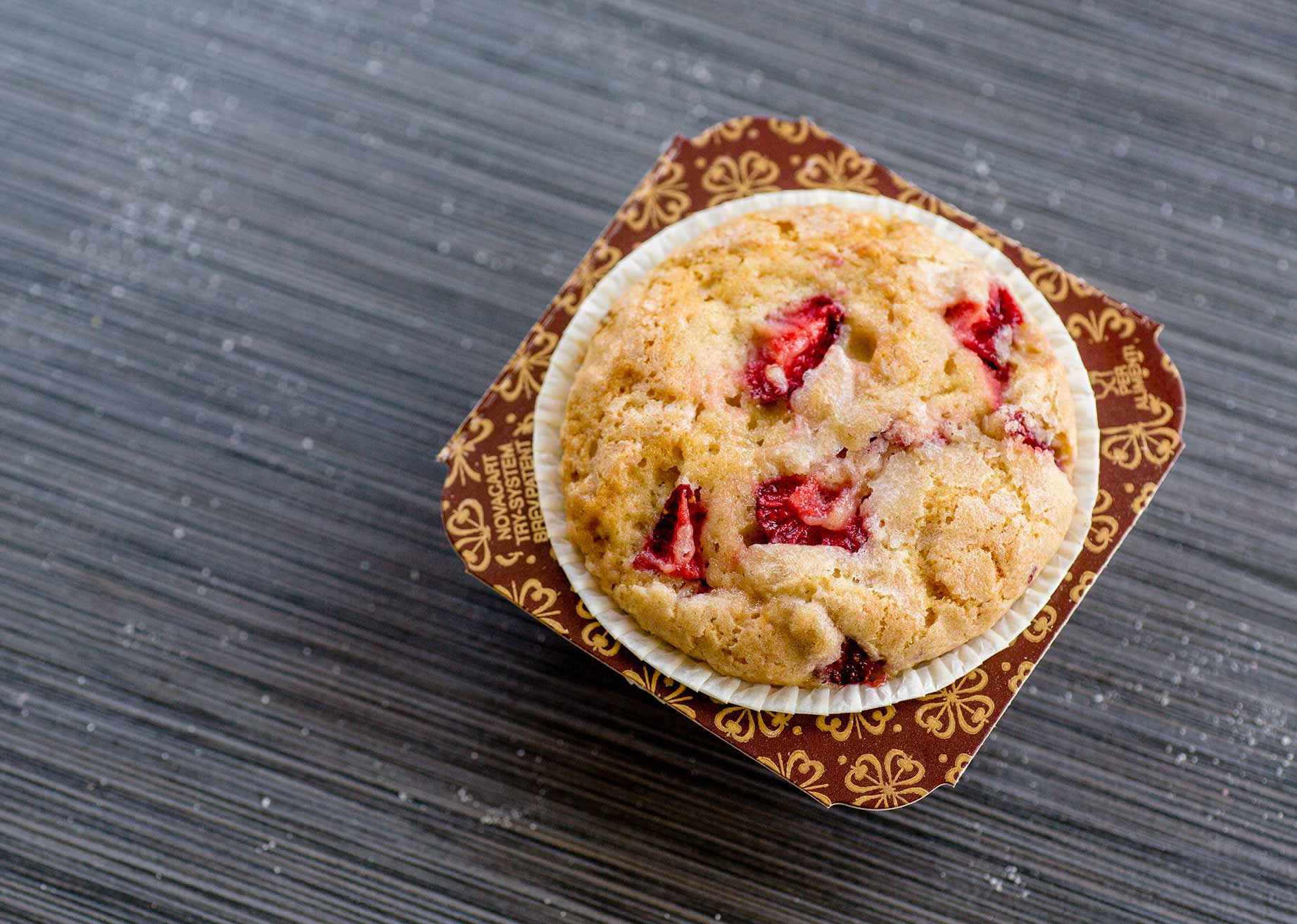 Novacart product used: TEGLIE MUFFINS 2 OZ 3x4 | Cardboard muffin tray
Novacart MUFFINS 2 OZ 3X4 tray is ideal for the preparation of this recipe. The NTS tray, containing 12 paper muffin cups, is made of brown cardboard resistant to food fats, freezing and baking up to 220 ° C. Thanks to the self-supporting structure, this muffin pan does not need to be inserted into preformed molds.
The pre-cut between the cups makes it easy to separate the individual units. The elegant design makes this tray also suitable for the presentation of the finished product.